LABOUR GUARANTEES PATIENTS THE RIGHT TO SEE A GP WITHIN 48 HOURS
Under the Tory-led Government it has become harder to see a GP. More people have to wait over 48 hours for an appointment, and over a quarter of the public say they can't get an appointment in the same week.
That's awful for families who depend on their local GP service, and it's also putting huge strain on our A&Es which are also now in crisis.
That's why Labour has announced plans to improve services for patients and ease pressure on local hospitals. There will be a guarantee of a GP appointment within 48 hours. And for those patients who feel their problem requires immediate attention, we will promise a phone consultation with a nurse or doctor and if it's urgent, a same-day appointment.
Labour will invest an extra £100 million a year in general practice to help ease current pressures and support the delivery of these new access standards – enough to pay for an additional three million GP appointments every year. It will also ease the pressure across the NHS and could save millions of pounds by reducing the number of patients going to A&E departments.
David Cameron scrapped Labour's guarantee of a GP appointment within 48 hours – and now 60 per cent of patients say they can't see their GP within two days.
Under the Tory-led Government a quarter of people now cannot get an appointment with a GP in the same week, adding to the pressure on A&E departments. Local patients are fed up of waiting for days before being seen by a local GP and this scandal can't continue.
That's why I'm backing Labour's plan to raise standards, put patients first and guarantee them an appointment with a local GP within 48 hours or on the same day if they need to be seen quickly.
People in Chesterfield are fed up of David Cameron's broken promises to protect the NHS. It just goes to show that the Tories can't be trusted with our National Health Service.
LABOUR'S PLANS TO BAN UNFAIR LETTING FEES AND DEAL WITH THE HOUSING CRISIS HEAD ON
The Tory-led Government voted against Labour's amendment to ban unfair letting agent fees this week which will dismay 'Generation Rent' – the nine million people in this country including 1.3 million families who live in rented accommodation for whom housing is already insecure, uncertain and a strain on family finance.
Labour is standing up for private renters who are being hit hard by David Cameron's cost-of-living crisis and we will continue to push for letting agent fees on tenants to be banned.
The average up-front fees are £350, but in high demand areas these fees can be much higher.
A Labour government will ban letting agent fees on tenants as well as introducing long- term stable tenancies with predictable rents.
There is a housing crisis in this country as confirmed by this week's house building statistics which show that we're building less than half the homes we need to keep up with demand.
David Cameron has failed to tackle the growing housing shortage which is central to the cost-of-living crisis. Under David Cameron the number of homes built has fallen to the lowest level in peacetime since the 1920s.
Labour is clear that you can't deal with the cost-of-living crisis without building more homes. That's why Labour will deal with the housing crisis head on and has committed to getting 200,000 homes a year built by 2020.
LABOUR WILL CALL TIME ON CLOCK-WATCH CARE
This week Labour announced new plans to call time on clock-watch care and 15 minute home care visits which mean our loved ones aren't getting the care they need.
Ed Miliband has promised to improve the quality of care in this country – to ensure vulnerable people and carers get a better deal.
HMRC figures reveal that a big part of the problem lies with unscrupulous care companies who exploit their employees and 50 per cent of the care providers HMRC inspected failed to pay the minimum wage, let alone the living wage.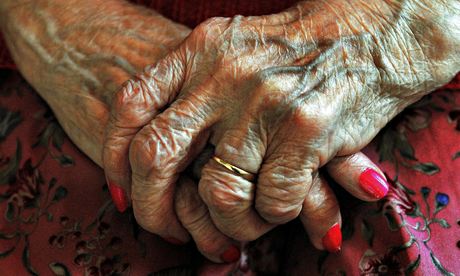 Far from supporting care workers to look after vulnerable people, these companies owe a staggering £1 million in unpaid wages and refuse to pay workers who stay longer than the time limited 15 minute visit even if the person they are visiting needs them to stay longer.
The Government should be standing up to companies who fail to meet their legal duties, and should start by immediately naming those concerned.  HMRC must take action in each case where it finds non-compliance, and dedicated care workers must get what they are owed.
This is a chance for the Conservative and Liberal Democrat coalition to act now – but if they fail to do so the next Labour Government will.
Labour has already set out detailed policy to strengthen the enforcement of the National Minimum Wage and end exploitation of zero hors contracts, and will work with councils and care providers to raise standards in the industry.
The current situation is completely unacceptable and will be a shock to most people, particularly those with loved ones in care.
THE TORIES ARE FAILING ON IMMIGRATION
David Cameron promised to get net migration down to the tens of thousands. But it's rising, not falling and is now at 212,000 leaving the Tories' target in tatters.
Meanwhile, illegal immigration is getting worse, with fewer people being stopped at the border, more people absconding and fewer foreign criminals being deported.
And the Tories are doing nothing to tackle the undercutting of local workers' conditions and wages – one of the things that worries people most about immigration.
Britain should not turn its back on the world and many people who have come to Britain from abroad have made it richer, fairer and stronger, but Labour will not ignore people's concerns about immigration.  Labour got things wrong in the past on immigration – on transitional controls for Eastern Europe and in not talking about the unequal impact of immigration. But Ed Miliband has set out a new approach, controlling immigration and controlling its impact on local communities.
With a Labour Government, immigration will be controlled, with people counted in and out at the border. We will tackle the exploitation of migrant workers that undercuts local workers, and ban recruitment agencies from hiring solely from overseas and put in place tougher enforcement of minimum wage laws.
We would cut illegal immigration, with tough action including the reinstatement of fingerprint checks at the border and closing loopholes that enable people to exploit short term student visitor visas.
Every firm hiring a migrant worker from outside the EU will be required to offer an apprenticeship in return, to help ensure that young people are given the opportunities and training they need.
We will make sure that the system is fair and seen to be fair – imposing a six month residency before EU migrants are able to claim benefits and a new assumption that people who commit crimes soon after arriving will be deported.
And to ensure migrants are better able to integrate into British society, we would make sure more migrants learn English.
Labour will take a different approach, controlling immigration and controlling its impacts.